Quilt Kits
Please use this page to order 1 or 2 kits only.

Allow 10 to 14 business days for delivery.

We are unable to ship more than 2 kits at a time through the website shop. For more than 2 kits, contact us. You will save money.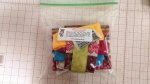 Quilt Kits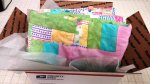 Quilt Donation

A $10 donation will ship your quilt to a child in need. Please feel free to donate as much as you like.